View Files Offline Space
In the video toolbox, click the "Cloud Player" button, log in to the pop-up window and you can view video files in an offline space; currently supports mp4, rmvb, avi, mkv, rm, mov, 3gp format – view and online play.
After opening the login window: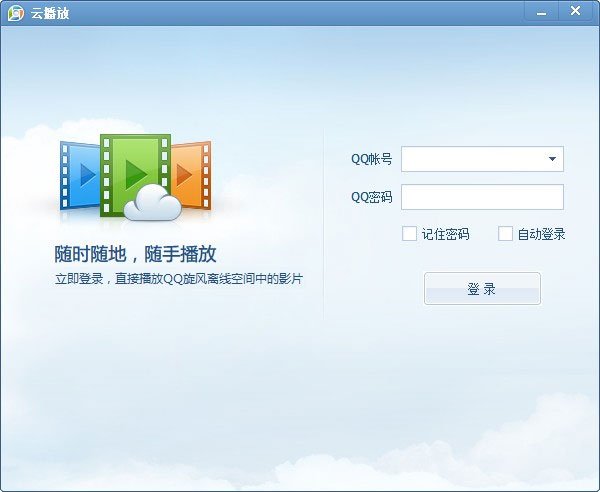 Log in to view the video files in the offline space:
Online Play Video Files
Double-click the offline space directly in the video file and you can begin online play.
Add Video Files
In the top right corner of the user name drop-down menu, "add more video files", you can jump to the next topic while offline sharing, select your favorite video added to the offline space. Click "Refresh" in the right menu to see the added new file.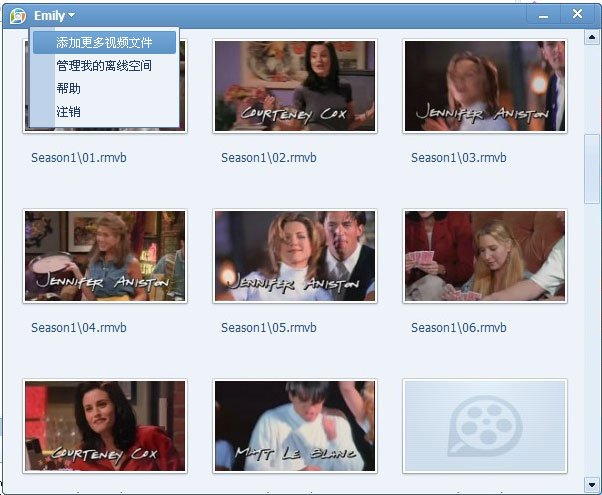 The Offline Space Management
In the top right corner of the user name drop-down menu, click "Manage my offline space" to jump to the QQ Tornado web offline, the offline space for the video to be added and to and delete other operations. You can also use file management operations in the QQ Tornado client.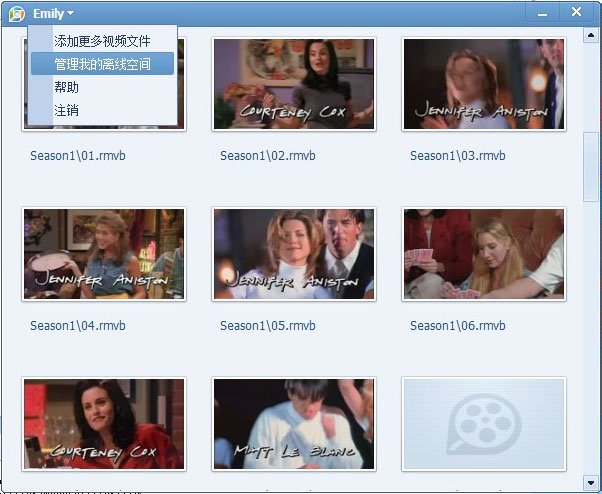 Cloud Player Setting Items
Set in the players "other" in the "Cloud Player" setting: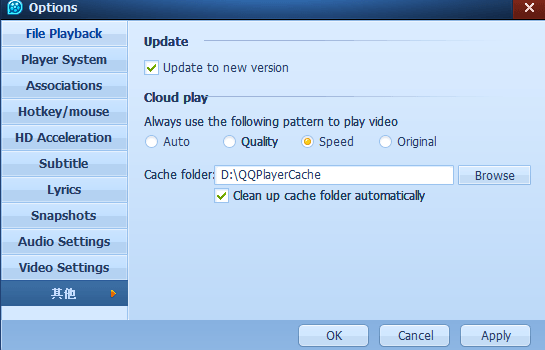 Smart Choice: based on the current bandwidth conditions and the intelligent optimization of the currently playing file picture / fluency.
Definition of Priority: priority to quality mode for playback.
Smooth Priority: to minimize bandwidth mode for playback.
Not Optimized: direct playback of the original offline video files, not any file optimization.